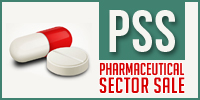 Don't miss our upcoming auction featuring biotech and lab equipment from multiple global sellers! The auction will take place August 18-19, 2022.
Sale Information:
Location: Multiple Locations
Sale Held In Conjunction With: Heritage Global Partners and Star Industries
Bid Online: August 18-19, 2022
Preview: By Appointment Only
Sale Conducted In: $USD / 18% Buyers Premium
Contact: Adam Covitt: adam@fedequip.com – 216.536.0312
Lab Equipment:
AB Sciex Qtrap 6500 QTRAP Mass Spec System
Waters XEVO TQ-XS Triple Quadruple Mass Spec
Waters Xevo TQD Triple Quadruple Mass Spec
(6) FluDigm BioMark HD Real-Time PCR System
Applied Biosystems QuantStudio 7 Flex Real-Time PCR System
Fluidigm Juno DNA Sequencer
(10) Applied Biosystems Veriti DX 96-Well Thermal Cyclers
Agilent 2200 TapeStation
Applied Biosystems QuantStudio 3 Real-Time PCR System
Illumina MiSeq DNA Sequencer
And More!
Process Equipment
1,000 Liter Thermo Scientific Sub Bioreactor
500 Liter Thermo Scientific Sub Bioreactor
250 Liter Thermo Scientific HyClone Fermenter-Bioreactor
Glatt Mini Glatt 5 Fluid Bed Dryer
Pam Pharmaceutical 100 Capsule Filler
Fitzpatrick DAS06 Fitzmill
Amersham Pharmacia Biotech 1151 Chromatography Skid
And More!