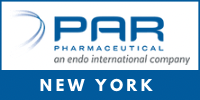 Don't miss our upcoming auction featuring manufacturing and lab equipment from Par Pharmaceutical's Chestnut Ridge, NY location! The auction will take place August 30-31, 2022.
Sale Information:
Location: Chestnut Ridge, NY
Sale Held In Conjunction With: Heritage Global Partners, CRG, and PPL
Bid Online: August 30-31, 2022
Preview: By Appointment Only
Sale Conducted In: $USD / 18% Buyers Premium
Contact: Adam Covitt: adam@fedequip.com – 216.536.0312
Asset Highlights:
Korsch XL 400 WIP Tablet Press
Vector TFC 220 Roller Compactor
(3) Fitzpatrick D6A Fitzmills
Quadro 197 Comil
IMA F-2000 Liquid Filler
Globe Pharma Maxi Blenders
Fette 2090 Tablet Press
(2) Fette P1200 Tablet Presses
Stokes BB2/45 Tablet Press
Riva Piccola Bi-Layer Tablet Press
O'Hara Labcoat Solvent Rated Coater
Harro Hofliger Patch Line
10 Cubic Foot V Blender
Capsugel CFS 100 Capsule Filler
Vector GMX-10 High Shear
Niro Aeromatic E-140 Extruder
Niro Aeromatic S-700 Spheronizer
Cozzoli VR2 Vial Filler
And More!