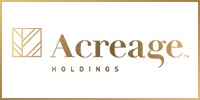 Don't miss our upcoming auction featuring quality lab and production equipment surplus to the ongoing operations of Acreage Holdings, a leader in cannabis cultivation and production. The auction will take place June 23-24, 2022.
Sale Information:
Sale Held In Conjunction With: Heritage Global Partners
Bid Online: June 23-24, 2022
Preview: By Appointment Only
Sale Conducted In: $USD / 18% Buyers Premium
Contact: Adam Covitt: 216.536.0312 | adam@fedequip.com
Key Assets:
Absolute Unit Super Critical Extraction System
Aprila SG50 Softgel Encapsulation Machine
Truffly Gummy Depositor
Accutek Bottle Filler
Freestanding Hobart Stand Mixer
Freestanding Robot Coupe Mixer
Freestanding Globe Stand Mixer
Perkin Elmer HPLC
Microfluidics Homogenizer
Hobart Stand Mixer
Can Seam Analyzer
Brookhaven Nanobrook Omni Particle Size Analyzer
Cascade Vacuum Oven
And More!