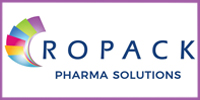 Don't miss our upcoming auction featuring pharmaceutical process and packaging equipment formerly of Ropack Pharma Solutions, a manufacturer of solid dosage products. The auction will take place from July 22-23, 2020, now July 15-16, 2020.
Auction Links:
View Flyer View Catalog Register To Bid
Auction Information:
Auction Contact:
Asset Highlights:
Compression:
Korsch XL 400 Tablet Press
(2) Korsch PH106 Tablet Presses
(3) Manesty BB4 Tablet Presses
Dedusters and Hardness Testers
Granulating & Blending:
Glatt GPCG30 Fluid Bed
Diosna P150 High Shear Granulator
(3) Patterson Kelley V-Blenders
Coating:
36" Thomas Coater
24" Thomas Coater
Stainless Steel Mixing Tanks
Also Including:
Schaeffer In Cap Benchtop Encapsulator
(6) Waters Alliance HPLC Systems
Joel Neoscope JCM5000 SEM
& More!