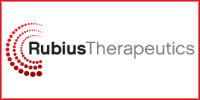 Don't miss our upcoming auction featuring state-of-the-art lab equipment from Rubius Therapeutics' Cambridge, MA lab – a truly spectacular offering of assets! The auction will take place January 9-11, 2023.
Sale Information:
Location: 399 Binney St, Unit 300, Cambridge, MA 02139
Sale Held In Conjunction With: Heritage Global Partners, American Laboratory Trading, and Capital Recovery Group
Bid Online: January 9-11, 2023
Preview: By Appointment Only
Sale Conducted In: $USD / 18% Buyers Premium
Contact: Adam Covitt: adam@fedequip.com
+1 216.536.0312
Featured Assets:
Sartorius AMBR 250 Bioreactor System
Sartorius AMBR 15 Cell Culture Bioreactor
Sartorius Biostat STR-50 Single-Use Bioreactors
Eppendorf/Dasgip Bioreactor Systems
AB Sciex 4500 Triple Quad Mass Spec
GE/Cytiva AKTA Avant 150 Chromatography Systems
BD FACSAria Fusion
Infors Triple Stack Incubators
GE AKTA Start Protein Purification System
Miltenyi CliniMACS
Beckman Coulter Vi-Cell Analyzers
Agilent HPLC
Freezers & Incubators
BioSafety Cabinets
And More!