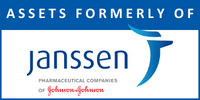 Don't miss our upcoming auction featuring quality pharmaceutical manufacturing, lab & facility support equipment formerly of Janssen Pharmaceuticals! The auction will take place December 15-16, 2022.
Sale Information:
Location: Vacaville, CA
Sale Held In Conjunction With: Heritage Global Partners and New Mill Capital
Bid Online: December 15-16, 2022
Preview: By Appointment Only
Sale Conducted In: $USD / 18% Buyers Premium
Contact: Adam Covitt: adam@fedequip.com – +1 216.536.0312
Lab Equipment:
Waters UPLC System
(11) Waters HPLC Systems
(2) Lancer Glassware Washers
Balances
Microscopes
Centrifuges
Biosafety Cabinets
Freezers
And More!
Facility Equipment/Material Handling:
Floor Scrubbers
Pallet Jacks
Electric Pallet Jacks
Step Ladders
Stainless Steel Tables
Stainless Steel Cabinets
Pressure Washers
Parts Washers
Industrial Washing Machines
And More!