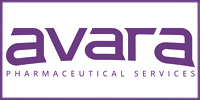 Don't miss our upcoming auction featuring pharmaceutical equipment formerly of Avara, a leading contract manufacturer. The auction will take place from September 15-16, 2020.
Sale Information:
Location: Aiken, SC
Sale Held In Conjunction With: Heritage Global Partners
Bid Online: September 15-16 2020
Preview: By Appointment Only
Sale Conducted In: $USD / 18% Buyers Premium
Contact: Adam Covitt | 216.536.0312 | adam@fedequip.com
Asset Highlights:
Tablet & Capsules:
MG2 G250 Encapsulating Machine
Kilian RX-51-A Rotary Tablet Press
Kikusui Libra 0836 SS2JZ Tablet Press
Gemco Porta Hopper Tumble Blender
(13) Gemco Blender Hoppers
And More!
Packaging:
Bosch TLT 3060 Thermoform Packaging Machine
Bosch Thermoforming Machine Type Servac
Marchesini BA 300 Horizontal Cartoner
Skinetta Pac-Systems ASK450T Cartoner
Sabel Engineering SE Bottom Load Case Packer
Gemel Precision Tool Mr. Deblister
And More!