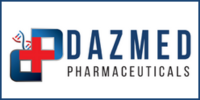 Don't miss our newest auction from Federal Equipment Company featuring assets from Dazmed Pharmaceuticals. The auction takes place on October 5-6, 2023.
Sale Information:
Sale Held In Conjunction With: Heritage Global Partners
Bid Online: October 5-6, 2023
Preview: By Appointment Only
Sale Conducted In: $USD /19% Buyers Premium
Contact: Adam Covitt: +1 216-536-0312
Featured Assets:
Effytec HB15 Auto Pouch & Sachet Filling Machine
Riva Minipress II
(2) Manesty Betapress
Bosch Capsule Filler
Omar Fantasy Blister Pack Machine
Yeto Liquid Filler
Yeto Bottle Capper
KAPS-ALL Liquid Filler
Frusco Cream Filler
Fill-O-Matic Liquid Filler
Keith 5 Cubic Foot V-Blender
Patterson-Kelly V-Blender
Ross Extraction Machines
Gylongli ZP10A Tablet Press
And More!