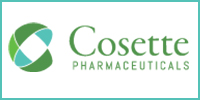 Don't miss our upcoming auction featuring pharmaceutical processing, packaging, and lab equipment from a 98,000 square foot generics manufacturing site! The auction will take place November 2-4, 2021.
Sale Information:
Location: South Plainfield, NJ
Sale Held In Conjunction With: Heritage Global Partners
Bid Online: November 2-4, 2021
Preview: By Appointment Only
Sale Conducted In: $USD / 18% Buyers Premium
Contact: Adam Covitt: 216.536.0312 | adam@fedequip.com
Cream/Ointment/Gel Lotions Compounding:
125L Becomix Processor
1200L Becomix Processor
2500L Unimix Processor
200 Gallon Jacketed Vessel
(2) 150 Gallon Jacketed Vessels
(7) 1400L and 1700L Bulk Storage Tanks
(2) 30 Gallon Support Tanks
50 Gallon Portable Explosion Proof Tank
260L Portable Tank
(3) 500 Gallon Manufacturing Tanks w/ High Shear Mixing
(2) 300 Gallon Tanks w/ Low Shear Mixing
(3) 100 Gallon Portable Tanks
And More!
Cream/Ointment/Gel Packaging Equipment
(3) Suppository Filling Lines
(2) Secondary Packaging Lines
Complete Lab
HPLC Systems
UPLC Systems
Gas Chromatographs
Dissolution Apparatuses
FTIR
Stability Chambers
And More!