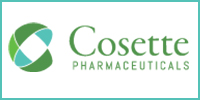 Don't miss our upcoming auction featuring pharmaceutical processing, packaging, and lab equipment from a 98,000 square foot generics manufacturing site! The auction will take place November 2-4, 2021.
Sale Information:
Location: South Plainfield, NJ
Sale Held In Conjunction With: Heritage Global Partners
Bid Online: November 2-4, 2021
Preview: By Appointment Only
Sale Conducted In: $USD / 18% Buyers Premium
Contact: Adam Covitt: 216.536.0312 | adam@fedequip.com
Process & Packing Equipment Including:
(3) Sarong (Italy) Suppository Form-Fill-Seal Machine
IMA Libra F57 Multi-Fill Filling & Closing Machine
A. Jones Continuous Motion Vertical Cartoner
(2) MA.DI.S (Italy) C155 Tube Fillers
Omega 8-Station Bottle Orienter
UniMix 2,500L & 2,000L Cap Process Mixing Kettles
Becomix RW 1200 CD + F1000 1,200L & 1,000L Vacuum Jacketed Process Mixing Kettles
Becomix RW 15 CD Laboratory Homogenizing Mixer
Perry Products Company 2,800 Gal Horizontal S/S Storage Tank
Huge Quantity of Parts & MRO!
Complete Lab
(7) Waters Alliance 2695 HPLC Systems
Waters Acquity UPLC System
Agilent 6890 Gas Chromatograph
Olympus BX43F Video Inspection Microscope
Distek 3100 Disintegration System