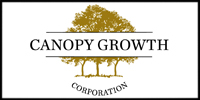 Don't miss our upcoming auction featuring chocolate and confectionery processing and packaging equipment from Canopy Growth! The auction will take place March 1-3, 2022.
Sale Information:
Location: Smiths Falls, Canada
Sale Held In Conjunction With: Heritage Global Partners, Keith Machinery, and Proxio Group
Bid Online: March 1-3, 2022
Preview: By Appointment Only
Sale Conducted In: $USD / 18% Buyers Premium
Contact: Adam Covitt: adam@fedequip.com – 216.536.0312
Asset Highlights:
Complete Tecnochoc Mold Line
Complete GAMI Chocolate Mold Line
(2) GAMI Stainless Steel Automatic Continuous Tempering Machine
Unitrak Bag/Drum Tipper & Elevator
Pack Leader ELF-20 Labeler
Mettler Toledo 4 Sided Preweigh Hopper & Load Cell
PackInt Mill-250 Jacketed Ball Mill
PackInt T-100 100KG Stainless Steel Bean Roaster
(2) Cocoatown Stainless Steel Cocoa Nib Grinder
(2) PackInt Stainless Steel Cocoa Bean Winnowers
PackInt Stainless Steel Chocolate Pre-Refiner
Rollermac Chocolate Depositor
(2) PackInt 500KG Jacketed Mix Tank
(4) PackInt 100KG Jacketed Mix Tank
(3) PackInt/MCM Massa Displacement Pumps
And More!