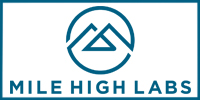 Don't miss our upcoming auction featuring lab and facility assets from Mile High Labs! The auction will take place July 19-20, 2022.
Sale Information:
Location: Broomfield, CO
Sale Held In Conjunction With: Heritage Global Partners and Surplus Solutions
Bid Online: July 19-20, 2022
Preview: By Appointment Only
Sale Conducted In: $USD / 18% Buyers Premium
Contact: Adam Covitt: adam@fedequip.com – 216.536.0312
Asset Highlights:
Agilent 6470 Mass Spectrometer with 1260 HPLC
Agilent 7800 ICP-MS
(7) Agilent HPLC Systems
(8) Agilent Gas Chromatographs
(6) Waters Acquity UPLC Systems
Malvern Particle Analyzer
Microscopes
Ovens
Incubators
Freezers
Maintenance Shop
Material Handling Equipment
And More!