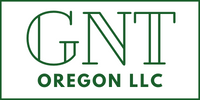 Don't miss our upcoming auction featuring surplus process equipment from a leading consumer-packaged-goods company. The auction will take place July 7-8, 2022.
Sale Information:
Sale Held In Conjunction With: Heritage Global Partners
Bid Online: July 7-8, 2022
Preview: By Appointment Only
Sale Conducted In: $USD / 18% Buyers Premium
Contact: Adam Covitt: 216.536.0312 | adam@fedequip.com
Key Assets:
Waters Supercritical 2x5L CO2 Bio-Botanical SFE Extraction System
2019 Apeks Supercritical 2000 20Lx20LDU CO2 Closed Loop Botanical Oil Extraction System
Bottom Line Process Technologies 9-Head Stainless Steel Confectionery Depositor
(2) Pope Scientific Molecular Distillation Packages
Visual Packaging USA ES2-1418 Blister Pack Sealer
2018 RTP 9-Head Tablet Press
2020 Trojan Label T2-C 4-Color Stainless Steel Label Printer
ME-32 Stainless Steel Tablet Deduster
Pressie Stainless Steel 7″ Granulator with Hopper
(2) Heidolph Hei-Vap Precision Digital Rotary Evaporators
Savage Bros. Co. 1803 Portable Stainless Steel Mixer
Savage Bros. Co. 105 Stainless Steel Electric Candy Stove
Oneida Air Systems Dust Collector
Duke Mfg. E101-EV 2-Door Convection Oven
Turbo Air Refrigerator
And More!